Welcome to Evidence of Yesterday, a record label and creative studio that specializes in providing esoteric and traditional graphic design and music production services for artists.
Here at Evidence of Yesterday, we believe that music and visuals go hand in hand, and our team of skilled designers and producers work collaboratively to create a cohesive artistic vision for your project.

Our graphic design team is dedicated to crafting visually stunning album art, merchandise designs, motion graphics, and marketing materials that truly capture the essence of your music or brand. With our attention to detail and expertise in various design styles and mediums, we will work tirelessly to ensure that your visuals are both captivating and unique.

Our music production team is equally passionate about their craft, and we bring a wealth of experience and technical expertise to every project. From recording and mixing to mastering, we will help you create music that is both authentic and sonically rich while ensuring that your artistic vision is fully realized.


One of our key strengths at Evidence of Yesterday is our ability to seamlessly integrate our comunnication of art language across all multimedia services to create a fully immersive artistic experience. We work closely with each artist to understand their unique creative vision and goals, and our team will collaborate to bring that vision to life.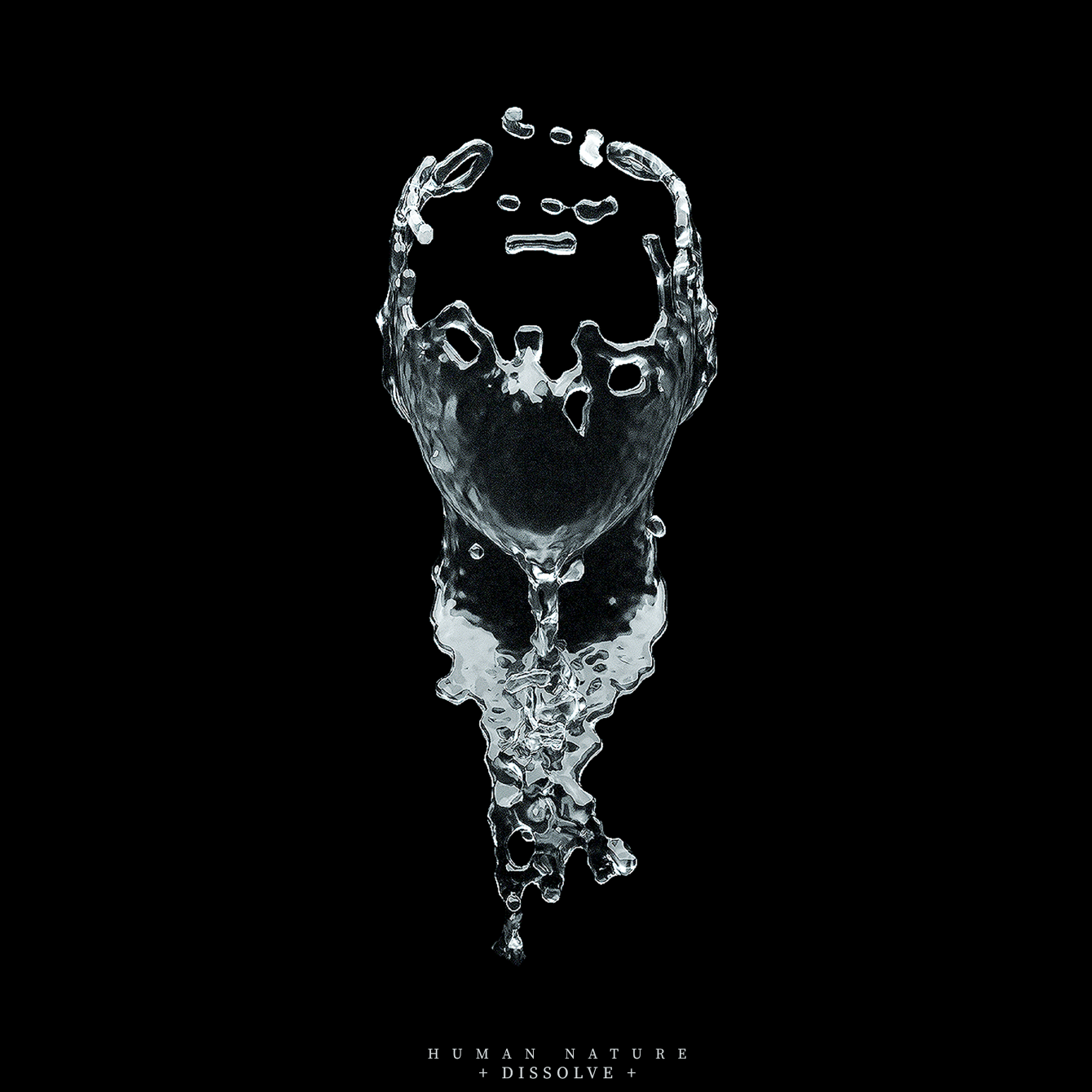 Whether you're an up-and-coming artist or an established musician, we are here to help you achieve your artistic goals and reach new heights of creativity. At Evidence of Yesterday,

we are committed to providing you with the highest quality graphic design and music production services, and we are excited to be a part of your creative journey.
Every images has its stories to tell.

---
Play.GroundED with Melani N Douglass




Creative documentation of the Talbert Street, Talbert & Dexter Terrace community's fight for their playground. This project is in Ward-8 SE Washington, D.C.

If you'll like to learn more about this project, please go to
www.washingtoninformer.com/talbert-terrace-residents-fight-for-community-park/

Voice: Melani N Douglass
Written by Melani N Douglass
Instrumentation and Environmental Recording: Imka
Mixed and Mastering: Evidence of Yesterday


---
SAME SAME MEDIA | LOGO Design


a production company focusing on documentary-style, long/short-form content for TV, streaming, and digital platforms.

Client: Ryan Fouss

---
The Wild Dandelion

"The Wild Dandelion" is a collection of original designs by Imka for the brand Evidence of Yesterday. The collection aims to represent the cycles of a dandelion and utilize different color types to explore the connection between the cycle of cancer and the story of Valerie Monroe.



The dandelion is chosen as a symbol because it undergoes a natural cycle of growth, bloom, and dispersal. Similarly, cancer is a disease that involves the uncontrolled growth and spread of abnormal cells within the body. By drawing parallels between these cycles, the collection seeks to raise awareness about the impact of cancer and honor Valerie Monroe's experience.

The designs in "The Wild Dandelion" Collection feature various elements inspired by dandelions and their transformative journey. Imka incorporates delicate and intricate designs resembling dandelions, representing the dispersal and spread of cancer cells. The color palette used in the collection is carefully selected to convey different emotions and experiences associated with the disease.

Each design within the collection tells a unique story, highlighting different aspects of Valerie Monroe's battle with cancer and the broader theme of resilience in the face of adversity. Through the exploration of colors, patterns, and textures, Imka aims to create a visual and audio narrative that fosters understanding and empathy for those affected by cancer.





Overall, "The Wild Dandelion" is a thought-provoking and visually captivating collection that combines the symbolism of dandelions with the diverse spectrum of colors to shed light on the cycles of cancer and Valerie Monroe's personal journey.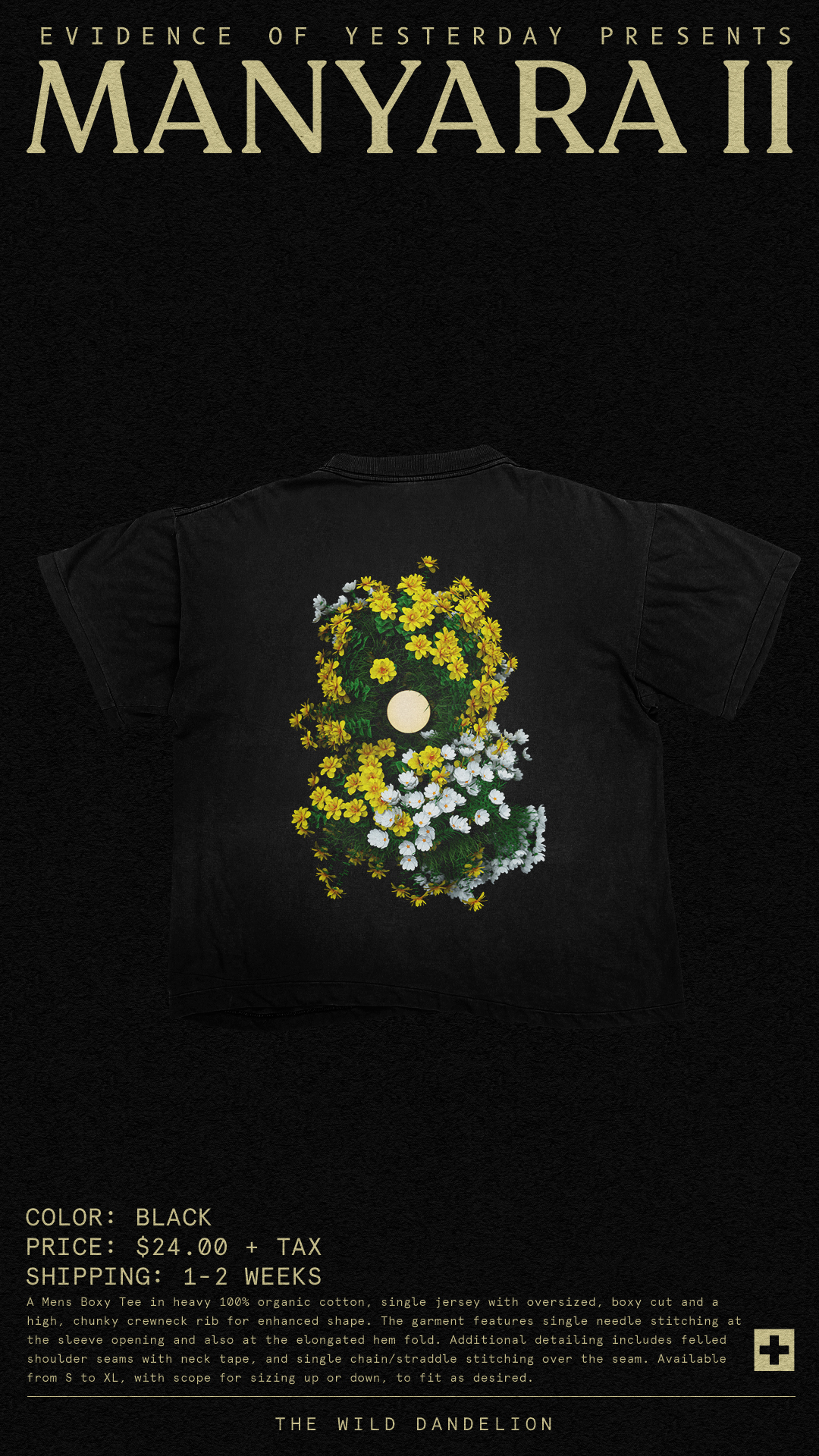 ---

Manyara : a Bio-Therapeutic album | Bandcamp and all streaming platform


︎︎︎Listen and Share on Bandcamp
---
Plants that were studied for two years for create Manyara with Platwwave device with sound design by Imka.



1. Alocasia Imperial Red
2. Philodendron Revolutions
3. Calathea Lancifola "Rattlesnake"
4. Snake Plant
5. Pilea Baby Tears
6. Philodendron Monstera Deliciosa
7. Dracaena Marginata
8. Fernleaf Cactus
9. Dracaena Jade Jewel
10. Anthurium King Veitchii
11. Peperomia "Red Ripple"
12. Kangaroo Paw Fern

13. Ric Rac Cactus
14. Epiphyllum "Night Blooming"
15. Trichocereus Grandiflora
16. Euphorbia Ingens
17. Euphorbia Acruensis
18. Lucky Jade
19. Alocasia Ivory Coast
20. Hoya Heart
21. Philodendron Micans Totem
22. Calathea Picturata Silver
23. Giant Taro
24. Aloe Vera
---
Recent Studies: Stay Away From The Unoriginal Cloned Minds II
StyleGAN is a type of generative adversarial network (GAN), which is a machine learning algorithm used for creating synthetic data. Specifically, StyleGAN is a neural network architecture that is used for generating high-resolution images that look like they were created by a human artist.
The "style" in StyleGAN refers to the ability of the algorithm to learn and mimic the specific style of a given image dataset. This means that StyleGAN can be trained on a specific set of images, such as photographs of faces, and then generate new images that look like they belong in the same dataset. The "GAN" part of the name refers to the fact that the algorithm consists of two neural networks that work together in a competitive manner to improve the quality of the generated images.

StyleGAN is notable for its ability to generate very high-resolution images with fine details, such as pores on a person's skin or individual strands of hair. This is achieved through a series of layers that progressively add detail to the image. The algorithm is also capable of controlling various attributes of the generated images, such as the age or gender of a person's face.


StyleGAN has become popular in the field of digital art and design, as it allows artists to quickly generate large numbers of high-quality images for use in various creative projects. It has also been used in research settings, such as in the study of human perception and psychology.


---
A Legacy of Movement with Crue Films and
HOKA
Original Score by Imka
View Project at Crue Films
---
The Infinite Daisychains : Live Studio Performance | Wake Up
---
Down In The Reeds Festival | Identity and Graphic Design

---
LB199X : Photography by Imka for STIGMA (Part 1)
---
HEALTH - + : Merchandise | Campaign
+ Gallery
---
Twisted Thieves | StyleGan and Photoshop


---
---
WILD ALCHAMEY LABS : Nature Edition


---
Graphic Design


---
Documents of Today: Babi and Lucas at Dimond Mine Studios : Wrapping his debut album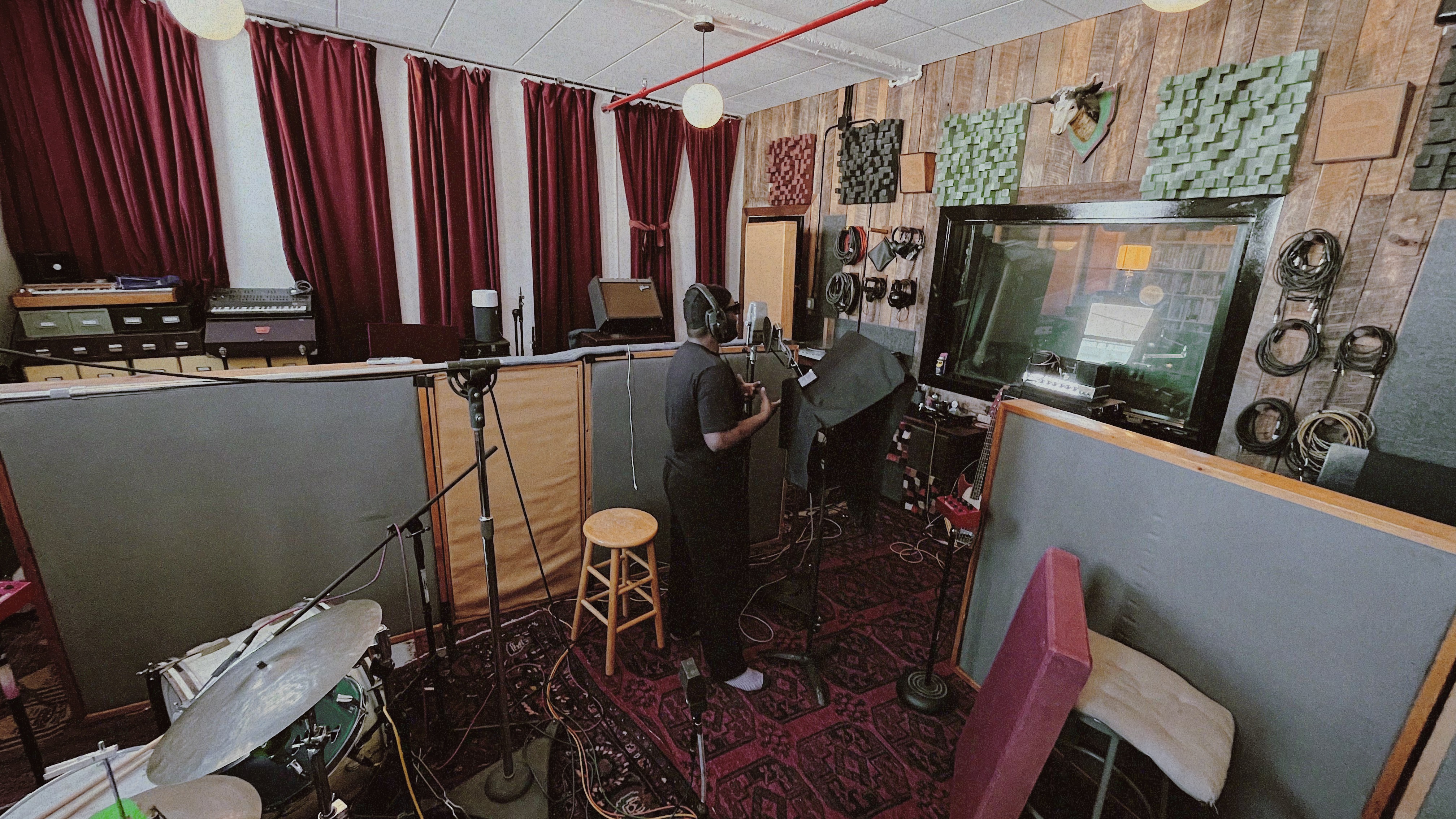 ---
REWILDED
---
Dont Hear nor See No Evil

---
RedLine Graffiti

---
LMD [Liquid and Metal Display]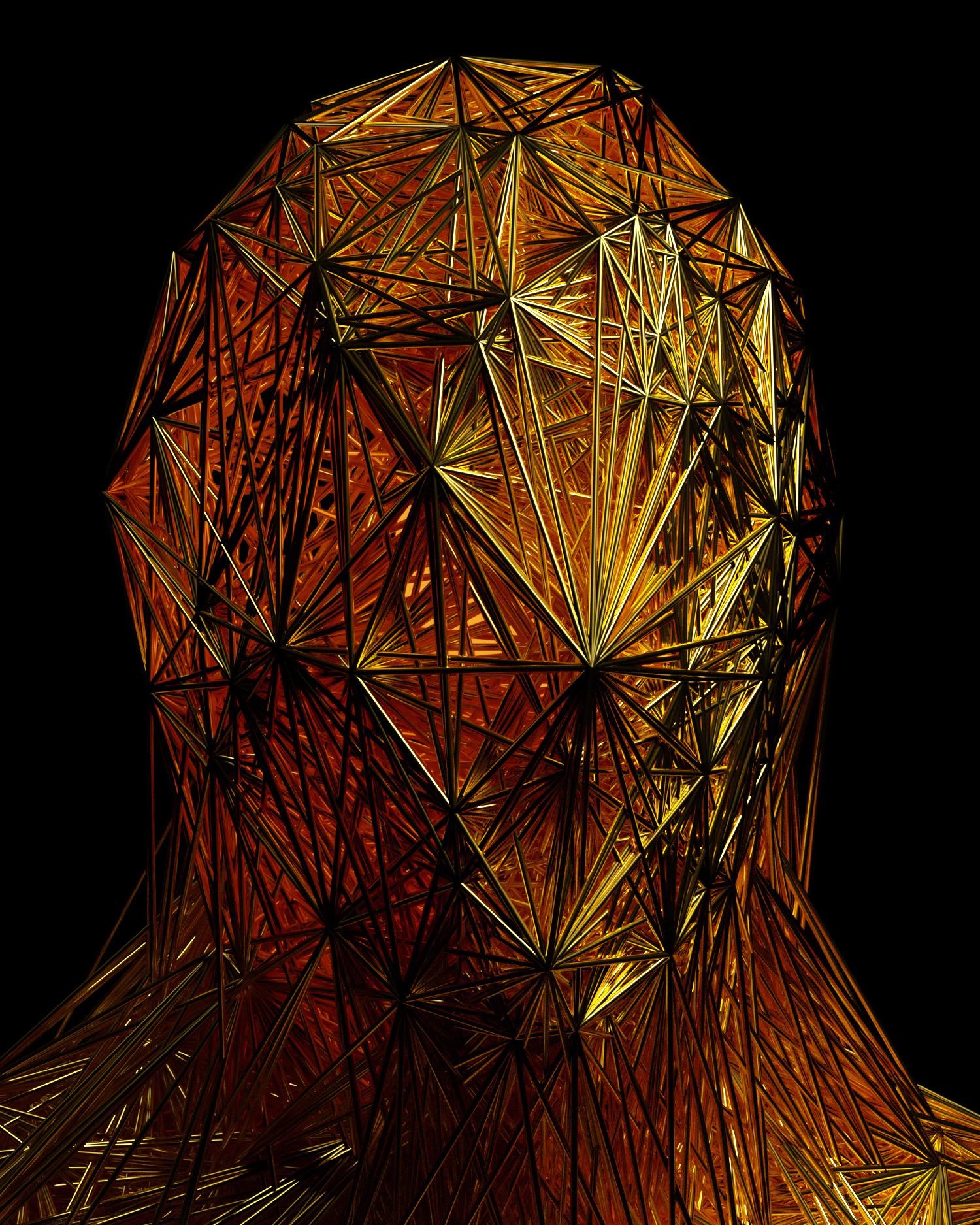 ---
Gems and Carpark Records

---
Smile : Collage Art

---
Phlote

---
April and Vista : Pit of My Dreams: Reinterpretations I-II

Pit of My Dreams: Reinterpretations II is the second portion of a two-part remix collection featuring reworks by producer TEK.LUN and producer Suzi Analogue.


---